Last Christmas, I gave you my heart. Riighht. Just Kidding. What I meant to say is, last christmas, I joined a Loading Screen Contest organized by the GM's (Game Masters) of a Ragnarok Online Private Server I've joined. The theme was anything related to Ragnarok Online and to Christmas. I made some attempts, and here are the designs I came up with: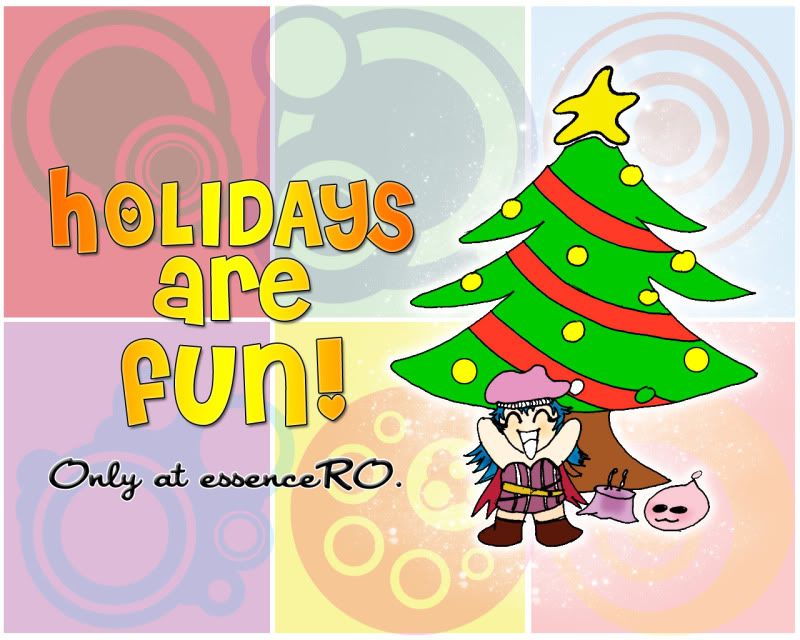 First ever attempt at chibi drawing, and at making it into a digital design. What I did was make a rough sketch on paper, scanned it and made some adjustments. I was never satisfied with this, so I never got to submit this. Lol.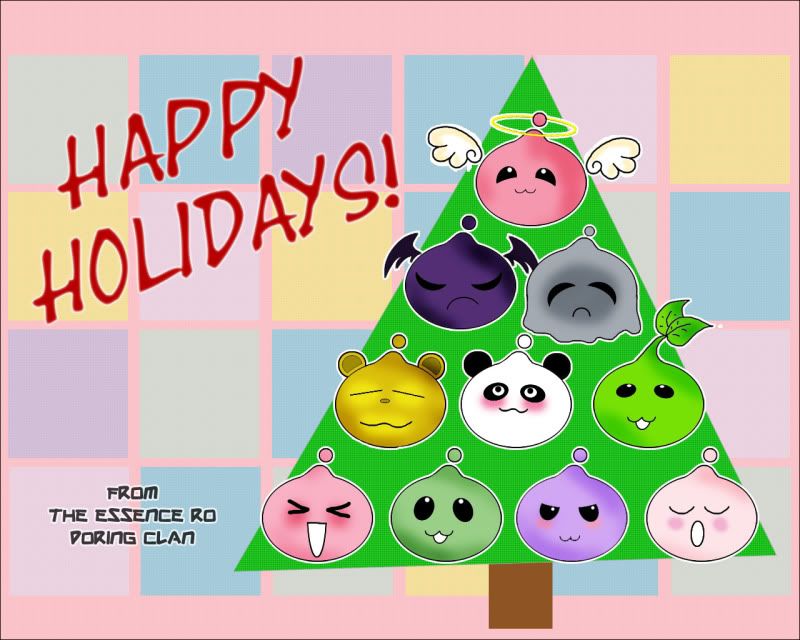 Poooringgss!! Who doesn't love porings? So I made a Christmas tree out of the poring family. Who said drawing porings was a breeze? For an amateur like me, I found it really difficult, especially in getting the right texture and shadows. Well guess what, this entry won! I won an event ticket for this, and I got myself a Mario Cap. Whoo-hoo!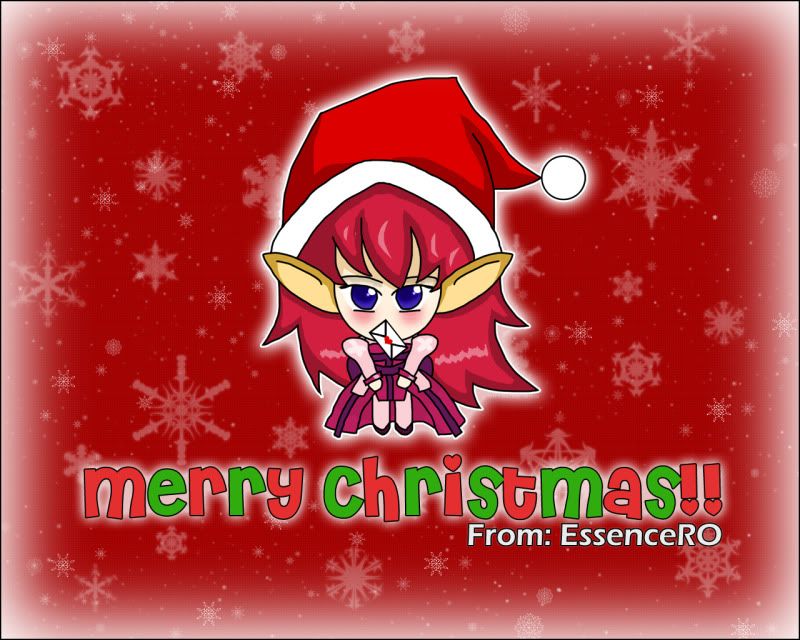 I tried to make a chibi character of my archbishop, but I found it to be pretty difficult. The result: A half-baked elf who doesn't know how to pose. LOL. I did try to make it more interesting by making designs for the background, and I was a bit satisfied with my work. But in the end, this wasn't chosen by the judges at all.
By the way, if you're planning to play a mid-rate private server, please do join EssenceRO. It's a pretty balanced server with 3rd jobs and fun quests. And the community there is very helpful. Just drop by and PM my character, Anabelle Rama. =)