I made this sig based on the request of a member of the MG User Forum. His character name is Luchien and he is a wolf.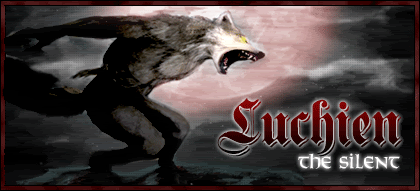 I searched for the wolf image on
DeviantArt
, and the fonts I used are
Shadow Germanica
for the name, and
Solemnity
for the subtitle.