While browsing the net for some cutesy- lovesy images, I came across these two images. Unfortunately, I have NO idea as to which anime series they are from...
I like this image because the crying guy just makes my heart melt <3>


Also I hate it when two people in love have to part ways... It's just too painful.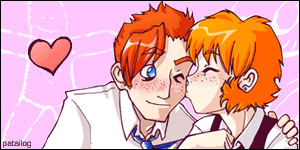 This image I like because it reminds me so much of my high school days... Where teenagers are just starting to explore the concept of love... and that it's so cute when they blush.